Description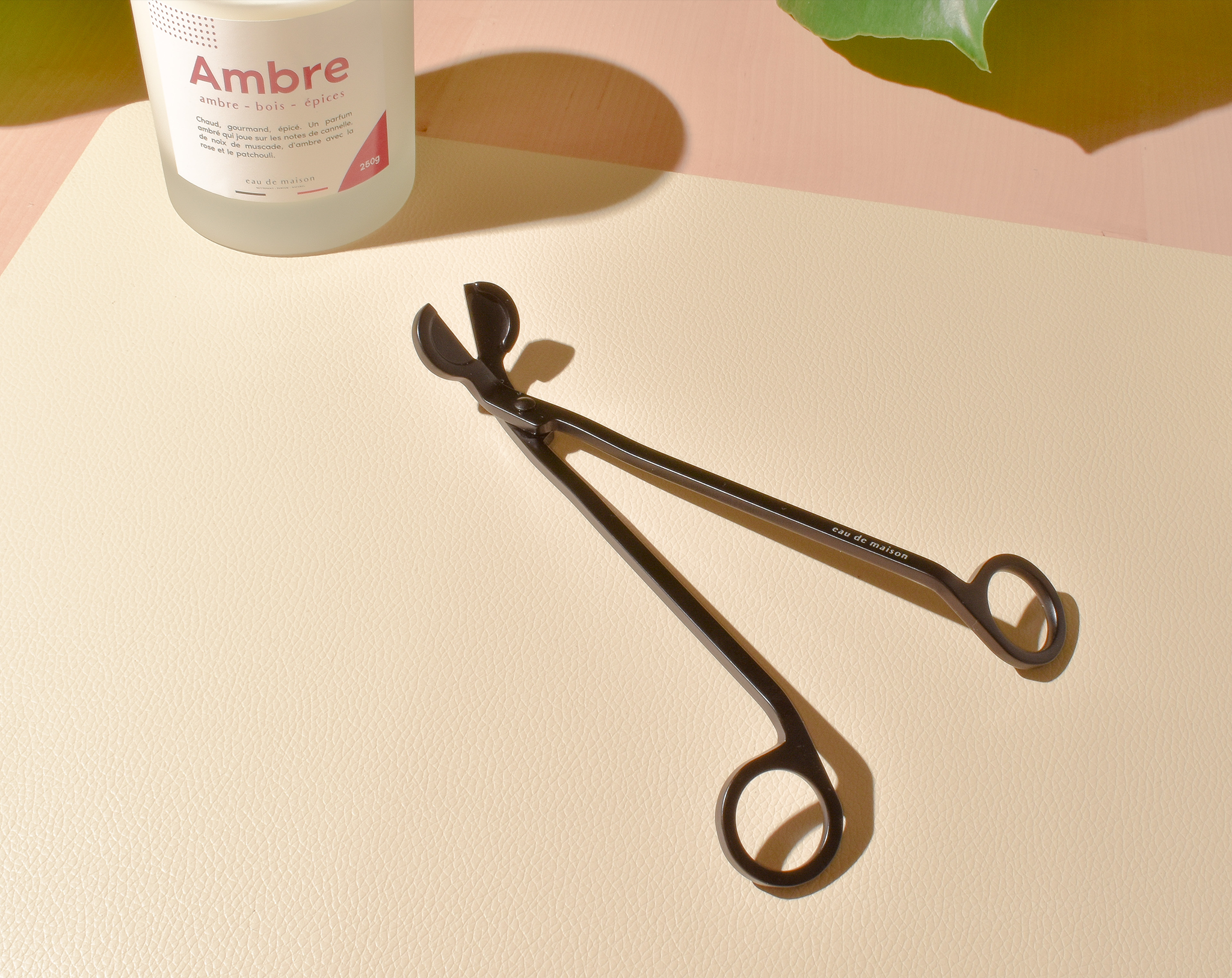  4.8/5
These scissors allow you to maintain your candle and extend its life. It can also be used to cut the wick you make your candle with our refill.
Sublimez votre intérieur en allumant une bougie parfumée au parfum exclusif et élégant. Un parfum ambré qui joue sur les notes de cannelle, de noix de muscade, d'ambre avec la rose et le patchouli.
Wick-cutting scissors
Stainless steel
Accessory for cotton and kerosene wicks
€12
Free 48-hour delivery for orders over €55
Sublimate your home.
Amber perfumed refillable candle
Amber perfumed refillable candle 250g (60h)
Enhance your home with an exclusive, elegantly scented candle. An amber fragrance that plays on notes of cinnamon, nutmeg and amber with rose and patchouli.
Designed in Montpellier
Perfume designed in Montpellier
Manufactured and packaged in Montpellier
Refill for making Amber perfumed candles 250g (60h)
Thanks to our innovative refills, there's no need to buy a new candle. Simply melt the 100% vegetable wax (15 minutes) and pour it into your glass.
A few hours of drying time and you've got a new candle, effortlessly.
Our refillable candle kit includes:
1 100% recycled and recyclable bag
1 wooden bit holder
1 cotton wick
250g vegetable wax with exclusive amber perfume
See the home perfume range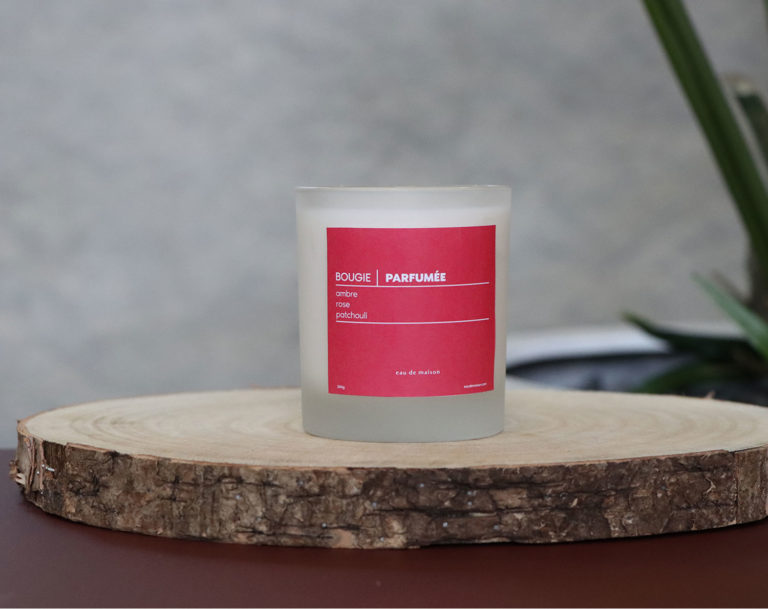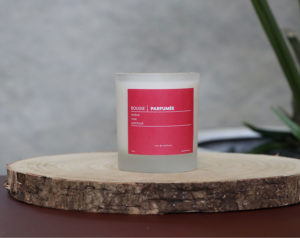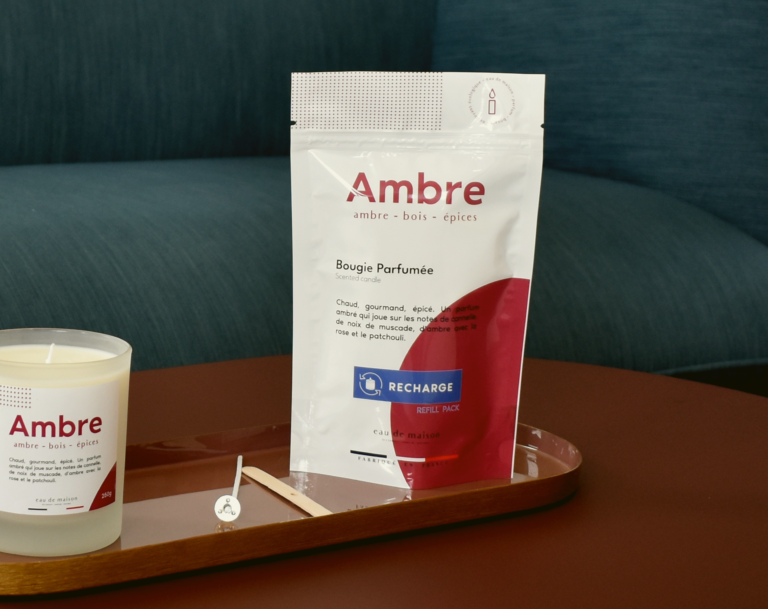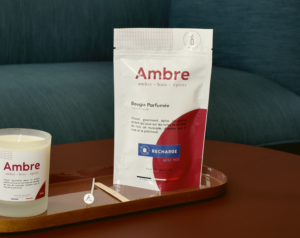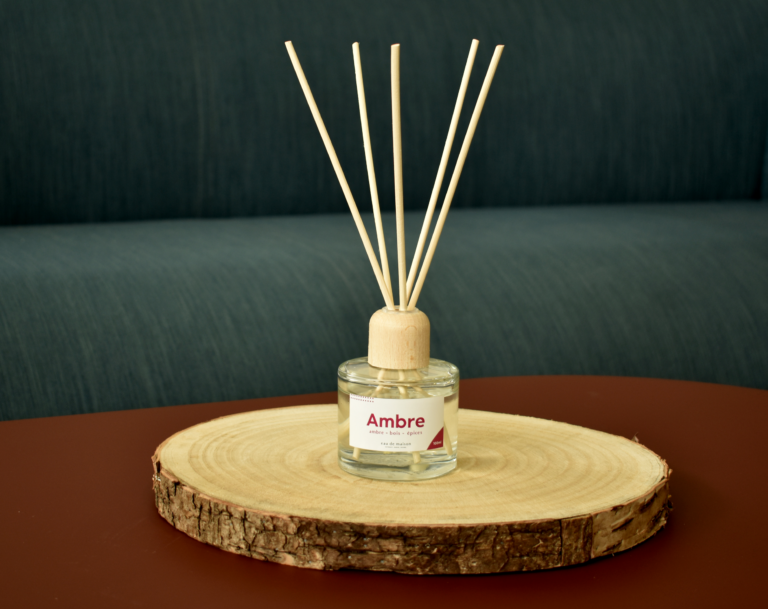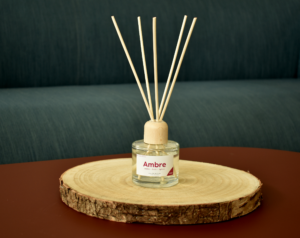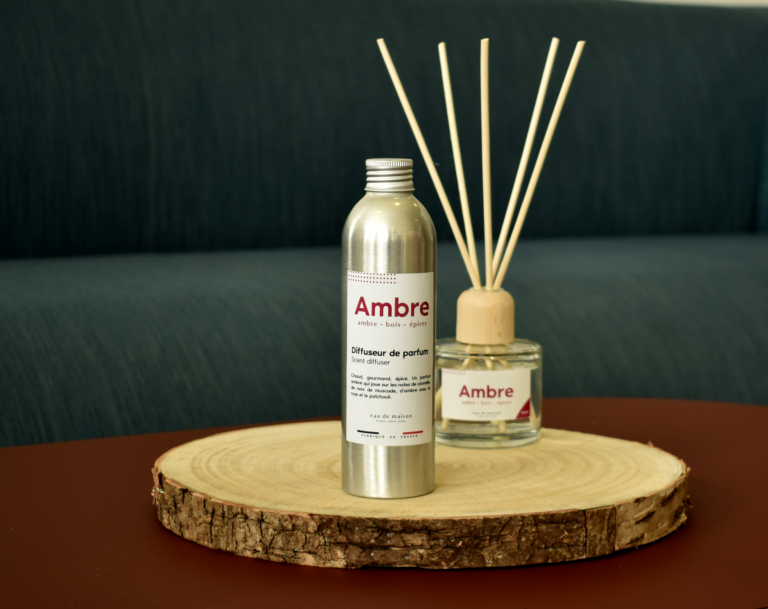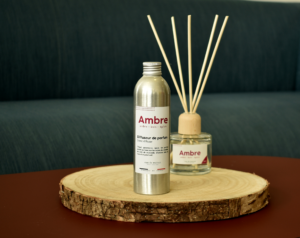 What our customers say about us
CO2-neutral 48-hour Colissimo delivery

15-day return

Contact us bonjour@eaudemaison.com

Secure credit card payments